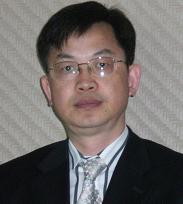 Dear Sirs
We have a pleasure to introduce our company, BUKDOO TECHNOLOGY CO.LTD, to you. We have been supplying various kind of machines for automotive parts such as heat exchanger¡¯s machinery, and air bag /seat belt assembly machines, and stamping dies in higher quality and comparably lower price.
I have prepared brief introduction on this homepage and hope it will be helpful to overview our company.
Our qualified service had been proven by DELPHI, VISTEON, DENSO,AUTOLIV, HYUNDAI MOBIS and other customers in worldwide.
Thank you very much and I hope we will be able to keep in touch.
Sincerely Yours
,

H.D.Hwang / Vice President
Bukdoo Tech. Co. ltd